Kilbride Family in Action
Holy - 2015 GCTMC Ladies and Co-Driver Champion
Jeff - 2015 Drivers Champion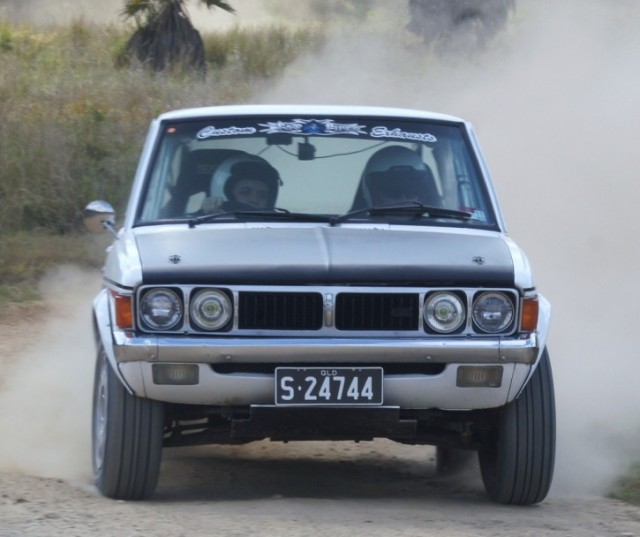 Dancing Datto
Bob Bowden - 2015 GCTMC Tarmac Champion
Photo by Rob D'Ercole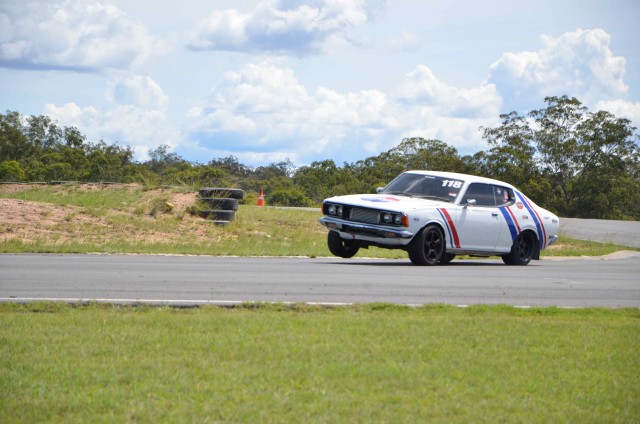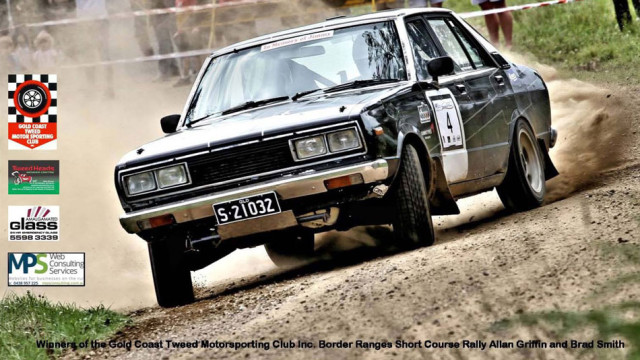 Always a crowd favorite
John Spencer at 2014 Silver Fern Rally, Nissan 240RS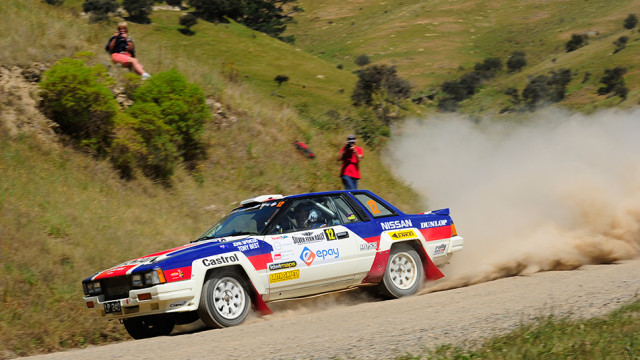 Welcome to the Gold Coast Tweed Motorsporting Club Inc.

Established since 1968, the Gold Coast & Tweed Motorsporting Club is a CAMS affiliated car club.
Our primary objective is to promote and foster and conduct the sport of Automobilism and Motor Sport in all its branches throughout the Gold Coast region and Northern NSW.
Next GCTMC Events
Type of Event: Club Khanacross
Location: Tanah Kita Nursery, Yawalpah Road, Pimpama
Date: Sunday, 26th February 2017
Bring the shopping car, bring the club car or bring your full house rally car. All you need is road tyres, an extinguisher, CTP extension for Qld registered cars, any car club membership and a cams licence, pass scrutineering and go for gold.
It's a fantastic venue for juniors to start in this great sport of rallying. Juniors get dad to sit in with you and give you some pointers or some of the senior experienced drivers will be on hand to give you some tips. It is run on a CAMS permit.
Event Documentation
Note: Please ensure you download, print and sign all the forms before you arrive on Sunday.
GCTMC Annual General Meeting
Notice of 2017 Annual General Meeting
To be held at: Community Meeting rooms, Mudgeeraba Showgrounds.
Date: 7:30pm Wednesday 15th February 2017
Notice is hereby given that the Annual General Meeting (AGM) of the Gold Coast-Tweed Motorsporting Club Inc. (GCTMC) will be held at the above address on Wednesday 15th February 2017 at 07:30pm.
All financial members are entitled to one vote per Executive or Committee position. You may apply for a Proxy vote (PDF, 139 KB) in writing on the forms attached, and have it submitted to the Chairman of the AGM by your delegate if you are unable to attend in person.
AGM Agenda
Meeting opened by the President, welcome and announcement of the appointed Chairman.
Minutes of the previous AGM to be read. Secretary to move that they are a true and accurate record of the previous AGM, then be seconded and voted on.
The audited Balance sheet, Income, Expenditure and Trading accounts to be presented to the meeting.
A short report from the Outgoing President will be given.
The Chairman will declare all Office bearers and Committee member positions are now vacant.
A list of nominees for each position will be presented. If there are no pre-submitted nominations, then nominations for the position may be called from the floor.
Nominees may speak to the meeting for up to 2 minutes.
A Ballot will be taken for each position separately to determine the duly elected person to fill each vacancy.
Once all necessary positions have been filled and all ballets taken, the Election will then be deemed concluded.
The Chairman will welcome the new Executive and General Committee members. They will then takeover the running of the meeting.
General Business (only as listed below)
As per article 22.0 of the GCTMC Constitution, the outgoing Management committee has determined that some alterations to the By-Laws be undertaken. Specifically 29.0, 30.0, 31.0, 32.0 & 33.0. Full details will be presented at the meeting. Whilst as per article 22.0, it is not necessary to make these changes specifically at an AGM, the Management committee feel that this is the most appropriate time.
Present and Acknowledge the Club Champions for 2017.
Thank the outgoing Executive members and all other committee and sub-committee members.
Date of the next AGM to be 21st February 2018.
Closing.
Notes
The GCTMC Constitution, Rules and By-Laws requires that only business set out in this Notice of Meeting can be transacted at the AGM. Any member wishing to bring any business before an AGM must advise the Club Secretary in writing not less than 7 days prior to the meeting.
The most important function of the AGM is to elect a committee to run your club for the next 12 months.
A nomination form (PDF, 37 KB) is included with this notice. You cannot nominate yourself, but rather you must be nominated and seconded by a financial member of the GCTMC Inc. Nominations for all Executive and Committee positions will be accepted by the GCTMC Secretary, until nominations close on the night of the AGM prior to the commencement of the AGM. Nominations must include the nominee's signed acceptance. The same person can be nominated for more than one position.