Jeff & Holly Killbride in action
2017 Climatrol Air Conditoning Urbenville Sprint Rally - 1st Outright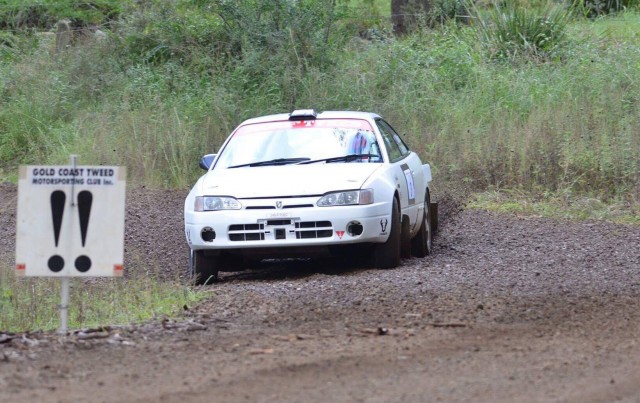 Club Champion in Action
Stephen Davies, 2016 GCTMC Club Champion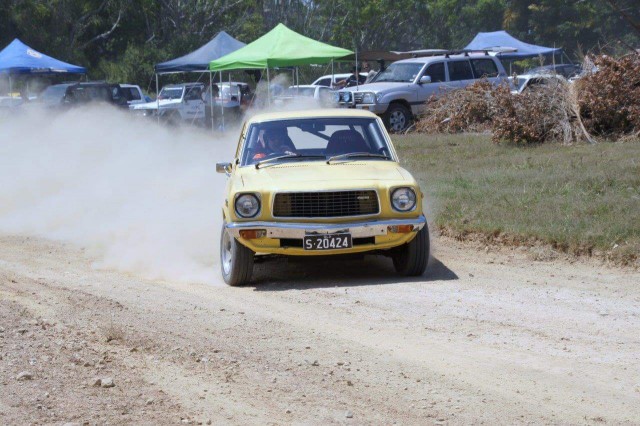 Dancing Datto
Bob Bowden - 2015 GCTMC Tarmac Champion
Photo by Rob D'Ercole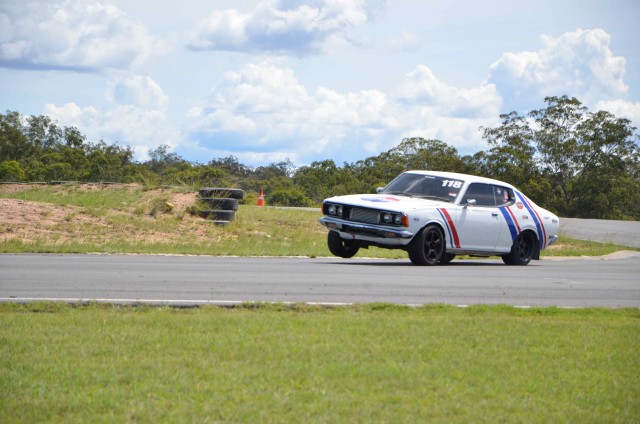 Always a crowd favorite
John Spencer at 2014 Silver Fern Rally, Nissan 240RS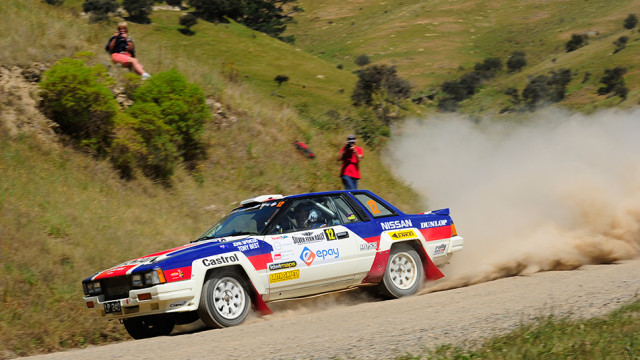 Welcome to the Gold Coast Tweed Motorsporting Club Inc.

Established since 1968, the Gold Coast & Tweed Motorsporting Club is a CAMS affiliated car club.
Our primary objective is to promote and foster and conduct the sport of Automobilism and Motor Sport in all its branches throughout the Gold Coast region and Northern NSW.
Climatrol Air Conditioning Urbenville Sprint Rally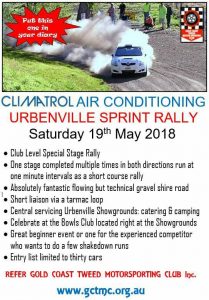 Type of Event: Club Special Stage Rally
Date: Saturday, 19th May 2018
Location: Urbenville, Northern NSW
The Climatrol Air Conditioning Urbenville Sprint Rally on Saturday the 19th May 2018 is a short course club level rally that does not form part of any series or championship and is open to all comers.
Based on the successful format in 2016 & 2017, it will be one shire road stage to be completed three times in both directions and run at one minute intervals as a short course rally. The road to be used is absolutely fantastic. It is flowing but technical and will suit two-wheel drive Classics perfectly.
Crews will transport via a short tarmac loop with central servicing at the Urbenville Showgrounds, with good facilities, catering and camping. There will be the opportunity to celebrate after the event at the Bowls Club located right at the Showgrounds.
This is a great beginner event or one for the experienced competitor who wants to dust off the cobwebs. Open to all comers so put this one on your calendar as the entry list is limited to thirty cars.
Event Documentation